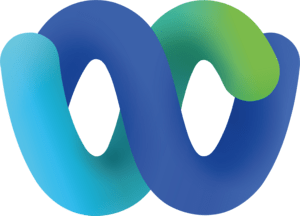 Webex Integration Guide
Webex is a web conferencing platform provided by Cisco. It allows teams to collaborate easily through video conferencing and communicate with teammates while working remotely.

TaskCall integrates with Webex to bring video conferencing to incident response. Create on-demand Webex meetings by just one-touch and notify all assigned responders immediately. New responders can join the call without waiting for the manager to let them in. The integration takes on the role to ensure the right team members are brought on-board immediately to initiate collaboration so the incident in question can be resolved in the fastest possible time.
Pointers
The integration is between a TaskCall account and Webex.
This integration can create meetings in Webex on demand.
Integrate with Webex
Go to Configurations > Conference Bridges. Click New Conference Bridge. A modal will open up.




Give the conference bridge a name and from the options shown, select Webex.
Click Add.
You will be redirected to Webex to authorize the integration.




Click Accept. You will be directed back to TaskCall.
That's it! Your Webex integration would be ready to use. You will be able to create a Webex meeting with one-touch from any incident.
Create Webex Meeting with One-Touch
Bring your team together and collborate during a critical incident by creating a Webex meeting with just one-touch.
On the incident details page, click on the More button. From the options shown, select Add Conference Bridge.
Check the Select an existing conference bridge radio button and then select the Webex conference bridge integration you created earlier.




Click Add.
Done! A Webex meeting will be created immediately. The conference URL will be visible in the incident details page. All the current responders will be notified by email and push notifications on the TaskCall mobile app. They will be able to join the meeting just by clicking the conference URL.